International Musical Instrument Sourcing and Distribution
At International Business Centre Ltd, we specialise in musical instrument sourcing and distribution. Connecting with reputable factories around the world, we help companies who are involved in the design, development, and production of instruments. You could say that we are a matchmaking service between musical instrument designers and global manufacturers who can create these bespoke products. Contact our expert consultants today to get started.
We've invested heavily in international on-site work, which has helped us to constantly improve our services. Our founder and CEO, Iain Wilson, travels to Asia regularly, having been retained as a management consultant for Fishman China's OEM operations for more than 16 years.
What's more, we have key staff based overseas, which enabled us to function at full capacity throughout the pandemic. Areas in which we have invested include:
In our extensive experience, we have built direct links with factories and have a good understanding of who to work with and who to avoid. We also understand supply and payment issues with individual manufacturers. Our networking has granted us the kind of first-hand knowledge that cannot be achieved from a distance.
As part of our operations, we run a comprehensive quality control centre in Asia. We provide services at any level requested by the partner company. From spot checks to point-by-point assessments, our services allow our company to maintain independent quality control procedures without compromise.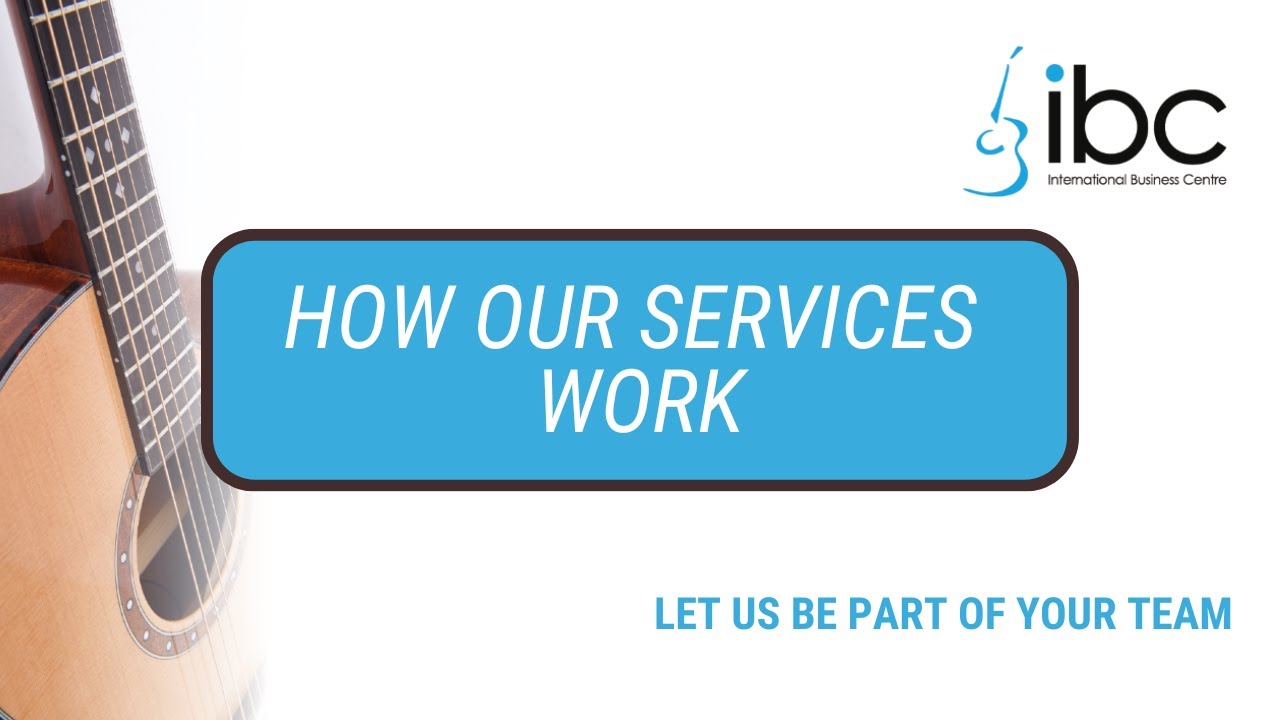 Indispensable Managerial Support
Our dedicated back office teams in Asia and UK handle invoicing, shipping, and certification requirements on our partners' behalf. International Business Centre Ltd is led by Iain Wilson and our Product Manager, Dave Ingham, who previously held positions with UK-based Lowden Guitars. Dave now trains and supervises the quality control teams, monitoring manufacturing projects in progress.
The unique proposition that we offer is a company that is on the ground, moving, developing, and reacting, and most importantly, adapting whenever things in your chosen territory change.
Iain Wilson has extensive experience with organisations including Fishman™, L'Arrivee™, Lowden™, and Breedlove™. We also work with G7th Capos™, F-Zone and other accessory companies.
Having started focusing on high-end guitars, we have gradually expanded our business to produce acoustic and electric guitars at all price points, as well as ukuleles and related accessories. We now provide an array of other products, ranging from entry-level instruments to exclusive custom items. We source a huge selection of instruments and accessories, including:
Acoustic and Electric Guitars

Ukuleles

Drums

Pianos
Keyboards

Instrument Cases and Gig Bags

Tuners

Stands
As a company, we simply aim to provide honest, effective, and competitive sourcing for clients across a variety of industries. There is no limit to the variety of customers, suppliers, and territories we can buy from or supply, and nothing to stop our organisation from scaling to accommodate your requirements.
Throughout the years, we have developed into more of a matchmaker between companies and factories. With a broad, involved view of international marketing, our team is ideally placed to advise clients on all aspects of product design, development, and production.
We also help clients avoid common pitfalls, such as the inclination to squeeze every ounce of productivity out of a factory at the expense of product quality. Furthermore, we provide best-in-class
marketing services
that are tailored to the territory in question.
Bespoke Musical Instruments
If you have an idea for a musical instrument to be designed and produced, we can help you turn that idea into a tangible and functional instrument. Our process works a little like this:
Step 1: Initial Consultation
Initially, we meet to discuss the specifications and requirements of your desired musical product. We ensure that we have every detail correct, down to the colour, aesthetic, and functionality of the musical instrument.
Step 2: Find a Preferred Manufacturer
Based on your specifications and musical instrument requirements, we will explore the options for a manufacturer to create and produce your final musical product. During this stage, we will also discuss preferred locations of factories and we strive to best match you with a reputable manufacturer that can deliver high-quality results for your musical instrument piece.
Step 3: International Communications
In order to provide you with a hassle-free experience, we manage all communications between you and the manufacturer. We have dedicated representatives based in various countries throughout Asia and we have cultivated direct relationships with factories in order to ensure smooth communication throughout the product creation.
Our team of multi-lingual staff allows us to overcome communication issues and language barriers. We have also established offices throughout Asia, allowing us to provide our customers with on the ground supervision for their products manufacturing.
Step 4: Create a Sample Product
In order to ensure that you are satisfied with the manufacturer's product, we supply a sample version of the musical instrument. This gives you the opportunity to request changes to the product and request a second version of the sample product if necessary.
If you are happy with the sample product, you can give the go ahead to move onto full production of your order.
We provide a quality control service for all of our customers. This means that we agree to quality control a certain percentage of your order, to ensure consistency with the product. Whilst we are ensuring that your musical instrument order is up to standard, you can get started on working on your sales tactics and marketing strategy.
Sourcing International Manufacturers
We offer international musical instrument sourcing and distribution solutions to suit your needs.