Research-Led International Sales Strategies
Need to create an international sales strategy? Call on International Business Centre Ltd to design the ideal sales strategy for your goals and chosen markets. Informed by more than 30 years of experience and extensive market research, our consultants help clients to improve their international sales and marketing strategies. Although we primarily work in the musical instrument industry, we serve clients in all sectors. Get in touch today for first-class consultancy services.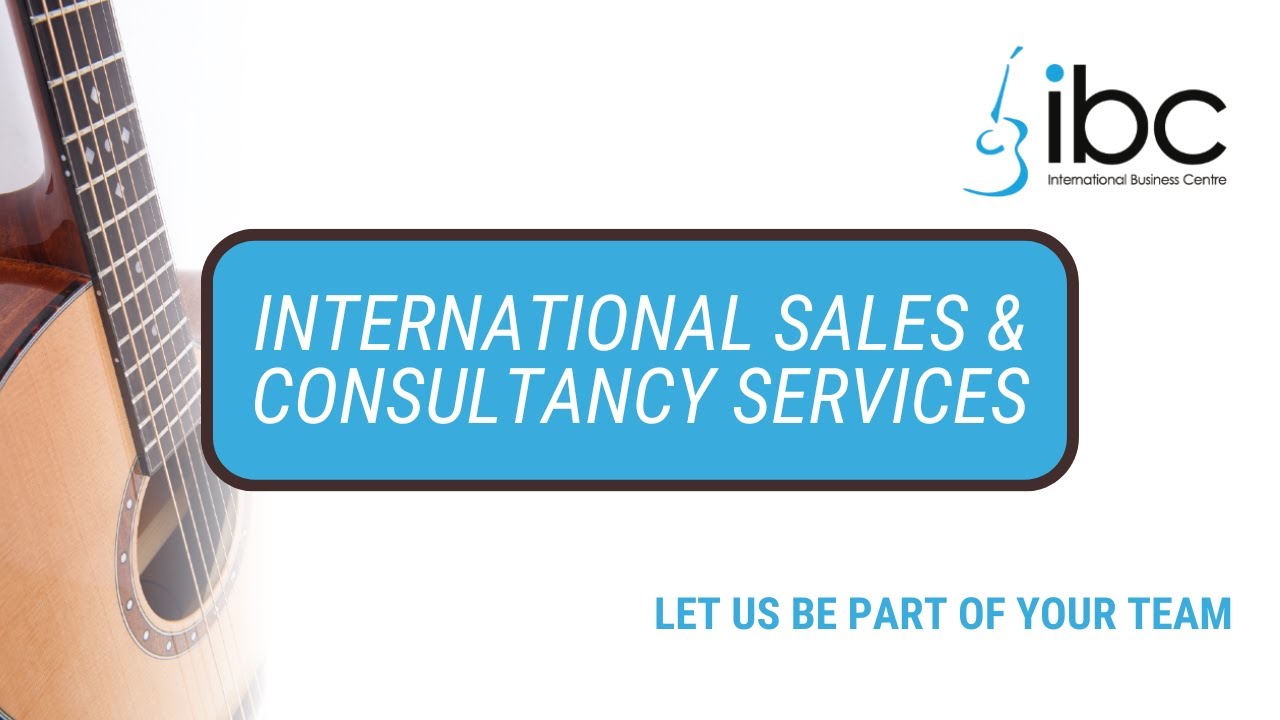 From your very first consultation, our team will work closely with you to develop your approach to international sales and marketing. In essence, we will act as an independent sales department for your organisation.
We start by discussing your products in detail and ascertaining the nature and scale of your current distribution network. After conducting market research, we will produce a completely bespoke strategy and also provide managerial assistance. All proposals will be offered for your understanding and approval.
As a well-established organisation, we have a wealth of contacts in Europe, the USA, the Middle East, and Asia. When you choose our services, you will benefit from this network as we help you to effectively expand into new territories.
When developing an international sales strategy, we will discuss the following points with you:
What's Your Route to the International Market?
Strategic planning will enable you to map your route to the international market. With our expert knowledge of the global market, we can help advise you on the most effective methods of selling your products internationally. We will consider how to market current products and explore options for new and international routes. Options include:
Selling Directly to Distributors

Selling Directly to Dealers

Selling Directly to Consumers

A Combination of the Above
Are You Familiar with the Global Market?
Another important consideration is familiarity with the international market. Different markets work differently around the globe, and you need to be aware of cultural differences, international trends, and potential language barriers.
Luckily, we have long standing relationships and years of experience in selling and marketing around the world. We can help advise you on what to expect, what to look out for, and how you can familiarise yourself with trading within the global market.
We are proud to share our expertise with clients for trading globally, we have over 30 years of experience and a dedicated global sales team. Contact us today to discuss your options for developing a global sales strategy.
Driving Sales Internationally
As trusted consultants, we develop international sales strategies to suit your business needs.